Thank you again for performing last week at our wedding , you rocked it!
Hannah and Aaron
---
Perfect Wedding day booking!

We booked the Satyr Hill Band for our fall wedding and they helped make the night absolutely magical. They were punctual, polite, professional, and talented. Their thoughtful music selection and beautiful renditions of our song requests made us feel special on our special day. Throughout the planning process, Jude was especially communicative and helped us to work through important details of the music for our wedding night. We we're absolutely satisfied booking them and wouldn't hesitate to recommend them!
Caroline Martin, October 30th, 2021
---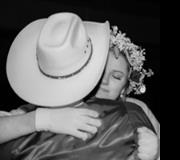 If I could I would give this group 110%, they were absolutely wonderful!!! Pleasant to work with, and beer accommodating. We originally weren't going to do a band because of the price, but it was TOTALLY worth it.
– weddingwire.com
Alexis, November 8, 2018
---
HI Jude –
Thank you for playing at our wedding! We really really enjoyed the music and how much everyone else enjoyed it as well. Needless to say, we loved your band and it really was one of the highlights of our day! You can quote us on this for sure:
"We hired the Satyr Hill Band for our wedding and could not have been happier. Not only did Jude and his band play beautiful bluegrass music which garnered a lot of compliments on the day; we found them highly professional - both during our wedding preparations as well as on the day itself. In particular the band had to move upstairs from the cocktail hour location to the dining hall area which they did quickly, professionally and without any interruption to the entertainment. Thanks again for everything, it was a lovely day in no small way due to Satyr Hill Band's playing."
All the best and we shall definitely be looking you up the next time we are in Baltimore!
Yoryos and Ilana, June 3, 2018
---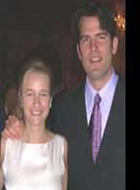 Dear Satyr Hill Band,
Your band was excellent all around, and everyone told me they really liked the music. I think it gave the party more energy than any other wedding band I've heard. If we had another daughter, we'd definitely hire you again. As it is, we'll just have to wait to hear your concerts. I'll tell the Cosmos Club that blue grass definitely works!
Carol Cochran
---
HI Jude –
Thank you for your email and best wishes. I did very much enjoy your music! So many of our family and friends have mentioned specifically how much they liked the music as well. Thank you for learning our song, and making the party such fun for us and our guests. Time went by too fast that evening, and I'm sorry Tom didn't get up there with you all – but I appreciate you making that a possibility at least. We hope to see you all again soon. If you have a mailing list, please add us to it so we can know your schedule. Thanks again for making the party as wonderful as we'd hoped for.
Best, Denise and Tom L.
Thanks so much,
You guys were fantastic...we got a steady stream of complements throughout the night.
Thanks for helping to make the day so great.

JJD
---



Hawk & gang,
Thanks for helping to make our wedding so much fun- you all were super. Can't tell you how many great comments we got from our guests about the band. Here are some pics for you to post on your site. We'll gladly be a reference for future gigs if you need us. (Thanks too for the CD!)

Thanks again,
Ally & Chris
---
Dear Satyr Hill Band,
Please accept our belated thank you for your extremely fun and enthusiastic performance at our wedding reception on May 8th in Washington, DC. Your music provided a rousing soundtrack for our celebration and the beginning of our new life together. Our guests raved about your wonderful music, and you really got us up on our feet and dancing. Chris and I loved your performance of Neil Young's "Harvest Moon." We sincerely appreciated your learning this song just for us!

Thanks again for being a wonderfully memorable part of our wedding day, and please feel free to use us a reference in the future. We look forward to hearing you play again!

Our sincere gratitude,
Chris Cullinan & Amanda Folsom
---
Hi Hawk, Thank you for the warm wishes. We thought the evening turned out well and really appreciate the band being there and for being flexible with the timing of events. We only wish we could have heard you play for a few more hours! Thanks again and look for us in the crowd sometime at the Friendly Inn.
Jen and Brian
---
Hi Judd, I can't thank Satyr Hill enough for making our engagement party so much fun. Our guests really enjoyed their music and they were such a pleasure to work with throughout the process. They were very flexible and willing to work with us and were very prompt in getting back to us. We had our party over Halloween and they got into the theme with us which was a nice touch. Thank you Judd and team for helping us throw the best party.
Seina O.
David Bennett
September 24th, 2022
Best Bluegrass Band I have ever witnessed.
We are a family of professional musicians and the Satyr Hill Band absolutely blew us away. Each musician is exceptional and they play together so well. They are happy, fun, and their music is off the charts. We will be hiring them again and again. You will not find a better group.
---
Emily Harris
September 10th, 2022
We hired the band for a neighborhood event that had attendees of all ages and many people mentioned how much they liked the band! They were also easy to work with and very punctual. Highly recommend.
---
Jay Butler
July 16th, 2022
They did a great job and everyone enjoyed their show.
It rained for the second set and they were under a tent that was leaking. They came up on the porch and they sat around with us and played while we all sang with them. It was fantastic.
---
Kelleayn Lerch
May 28, 2022
Fabulous Band for a Backyard Party
We have nothing but great things to say about the Satyr Hill Band. They arrived right on time to set up & were playing just as party started. They
were a surprise for my father in law as he loves Bluegrass & we were celebrating his 80th bday.
The music selection was fantastic & everyone's listening to them.
---
Karen Carter
July 24, 2021
The Satyr Band is awesome!
The musicians and the music were wonderful. Our residents enjoyed not only the music but the interaction with the musicians too. We will be inviting The Satyr Hill Band back for more.
---
Kathryn Kelly
July 17, 2021
Band sounded amazing
Absolute Perfection: I could not have been more pleased with the performance of the Satyr Hill Band. Great people, sound, and songs. They arrived on time, were very friendly, and flexible. Jude worked with me on picking the right music. The entire band surpassed my expectations by a factor of 10. By the end of the night I was sad to see them leave, and have begun thinking about other events in which we could have them play. You will not be disappointed! Thank you all!!!!!!!!
---
Cindy Boyer, (Volunteer Services Manager)
June 22, 2021
Band sounded amazing
They put on a fantastic show!
---
Bill Senft, June 6, 2021
5 guys, Perfect bluegrass
Satyr Hill was excellent and they were very cheerful and very skilled musicians. Everyone loved them! Can't wait to see them again. Thanks Jude!
---
To The Satyr Hill Band
re. 2019 Jacksonville fireworks show
You guys are great and the crowd loves you.
Thanks for performing the national anthem at the last minute - that was a last minute ask because the singer who was supposed to do it had to cancel. What you did by getting the crowd to sing along worked great.
Fred M. Figlewski, Director
Greater Jacksonville Optimist Club, Inc.
---
Ed and Pam, July, 2018
You guys were awesome, thanks for a fun night!!
---
Chandler
I am SO sorry it has taken me this long to reach out and thank you and your band for an AMAZING performance!!! It was perfect!! Thank you again and again! Oh, and my son and I listen to your CD every day! Best version of "Friend of the Devil" ever! Cheers!
---
Sydney Jacobs, Sierra Club
Absolutely, yes! Everyone who heard you play loved your music.
---
Sydney, October 17, 2017
Everyone I spoke with loved your band. I'm very glad it all worked out and that you were able/willing to drive out to Shepherd's Spring after a long day.
---
Madelyn Daniels - Concert Planning
Committee, Oakcrest
I guess you know from your your reception that everyone enjoyed the Concert very, very much. I loved it and could not keep my feet still.
---
St. Jude Children's Research Hospital
April 2017 – The Satyr Hill Band provided their fantastic music for our fundraiser for St. Jude Children's Research Hospital. It was a great time and all attendees raved about the band! We thoroughly enjoyed listening to them and would love to have them return again! Rating: 5 out of 5
---
Towman National Expo, Baltimore Convention Center, Helen Gutfreund
11/20/2016 – Would definitely hire again! Fantastic musicians. Nice people. Rating: 5 out of 5
---
Cynthia Davis
Judd, I want to thank you again for playing last Sunday at my party. You and your band were outstanding. Everyone, and I mean everyone, has spoken highly of the band. Please extend my heartfelt appreciation to your fellow band members.
---
Rachel Spring
I love Satyr Hill's sound-especially the vocals. Warm regards.
---
Peter Martin, Education Manager Maryland Zoo, March 22, 2014
Thank you so much for coming to play at the Zoo on March 22, 2014 for our Farm Event. We had a ton of great feedback on Satyr Hill's performance.
---
Bob, Concert Coordinator, Weekend Bluegrass Concert Series, Holy Cross Lutheran Church, 1090 Sterling Road, Herndon, Virginia 20170, Septemer 19,2011 - Many, many THANKS go to THE SATYR HILL BAND for a tremendous show last night as part of the Weekend Bluegrass Concert Series in Herndon, Virginia. This band comes from the Baltimore, MD surrounds and last crossed the little muddy to grace our stage some 4-5 years back. It has been way too long a wait to see this great band in action once again. The night was filled with soaring vocals, rapid fire runs on the frets, spot on humor --- an all around phenomenal evening of entertainment. Go see these guys whenever you get a chance, you'll have a ball.

---
Susan Vernon, April 19, 2010
Y'all were even better than I expectation, Hawk. You and your guys made the party, and I really appreciate your coming.

Please thank the band for us. Y'all were great.
---
Mike Lawrence http://www.mlfilms.com/
Hi Judd: I listened to your entire album (Dead On The Scene Revival) and it is first rate - as good as any of the national bands.
---
John Flaherty, Sept 21 2008
sign me up, I heard you yesterday at Webers Farm & you were excellent!!!
---
Linda Hays
Hawk,
Thank you so much for the great performance Sunday. Everyone was very impressed and the sound was excellent. My daughter and her new husband were extremely happy and pleased with the music. Please thank your band for us as they are very deserving of our praise. Thank you again and I will keep you in mind for future events! Take care. - Linda
---
Doug Engelhardt, Littlestown, PA
Hello Gentlemen,
I was listening to WAMU 88.5 this morning (as I usually do) and heard you guys playing. Thank you for a truly enjoyable listening experience. You should try to get booked into the Gettysburg Bluegrass Festival, as I'm sure folks would love to hear a local talent play there with the other fine bands. I am definitely going to try to make the April show at Cactus Flats, and will also be ordering your CD. Best Regards.
---
John Coakley, Jr.
Westminster, MD
Thanks so much for playing at our Annual Coakley Family Hoe-Down! This is the first year that we took the leap and went with live music and it made all the difference in the world. I have heard your band play many times now and the professionalism and versatility that you show makes the Satyr Hill Band perfect for a group with varying tastes. All three hundred people there, including the 1 year olds and the 90 year olds were tappin' their feet and grinnin'!
Catherine Price
My husband and I are fans, and have come to see the band perform on a number of occasions. I'm wondering if you have recordings of your songs Plant Your Fields, Rider and Moonlight at Midnight that I might purchase. I actually have recordings of these songs by the New Grass Revival, Seldom Scene, and on Old and In the Way, but I really like how Satyr Hill performs them best.
Until later, all my best to the band! And thanks for your music! (we love your performances, and your CD "In the Grove").
---
Lauren Cooley (Entertainment Coordinator, Albright College, Reading PA) - Hi Hawk, You guys were awesome! I have to get "my cd" back from food services on Monday! I will definitely listen to the Easter egg song. Can't wait for next year. I will pass your email along!
---
Fritz Ermarth
Judd: You guys were even more spectacular in performance than I fully expected.Best regards, and many thanks.
---
Charlie Hansen, Cornwall, Canada
Hawk,
I just got a chance to listen to your CD. I like it and will be using some cuts on the show. I particularly like "Friendship Ring," "Water's So Cold," and "High Sierra." This Cd uses both edges of the musical sword to make it's notch in today's fickled business that is music. Cheers!
---
Lisa Kay Howard, WAMU-FM, Bluegrass Overnight, Bluegrass Unlimited Magazine

The long-awaited CD proves to be a prime example of Baltimore bluegrass at its best; clever arrangements, fine interpretations of songs old and new, mighty vocals, and excellent musicianship.
---
Tracy

You guys were great [at the Hampden Town Fair]! Thanks again for participating.
---
Darwin Davidson, Bronzewound Bluegrass, WERU FM, Freeport, Maine
From the traditional classic "Shady Grove" to their own compositions, The Satyr Hill Band plays them all with true professionalism. And in the true traditional form that I love so much. Each member of the band shines through in at least one song on their aptly titled "In The Grove" fifteen-track album. You will definitely get your money's worth when you buy this album…and I certainly suggest you do just that.
---
Mrs. Paul Murray, Rockland, MA
I beg to differ in regards to Mama Jama being voted the best band by Bay Weekly. You need to hear the SATYR HILL BAND. Check out their local listings on their website satyrhill.com for playing dates. They are fabulous, they are a Bluegrass Band to beat no other. Keith Harrison on banjo is extraordinary. While siting the area I have had the pleasure of hearing the band in person along with purchasing their CD IN THE GROVE. I anxiously await the release of their second CD. - Sincerely yours
---
Al McEvoy, Baritone for Gentlemen's Blend Quartet and Old Line Statesmen Chorus

To the Satyr Hill Band (Please pass this around to all your members):
Thanks for a great performance and for providing great sound reinforcement for our barbershop chorus this past Sunday. You guys sounded terrific at both the Show and the Afterglow (party).
I have never before really enjoyed listening to bluegrass for more than one or two songs - seemed to be too much sameness for me. BUT....somehow your band caught my ear and allowed me to really hear some of the more subtle aspects of the art form. Anyway - I can't say enough about how much I and my wife, son and his wife, and our friends Andy & Enid (Andy was the emcee) all remarked how good your band sounds, both vocally and instrumentally. Keep up the good work! - Chord-ially

---
Bob Thompson (DCBU member)
Concert Coordinator
Holy Cross Lutheran Church
Herndon, Virginia
Thanks Hawk, Rick, Tom, Chaz, and Keith for putting on a dynamite performance of your "Tribute Concert" last Saturday night. We are all waiting with baited breath, as they say, for The Satyr Hill Band to get that material on a CD and in general release.

Folks, if you haven't checked out their "Tribute Concert" (Old & In The Way, the "classic" Seldom Scene, The Greatfull Dead, and The New Grass
Revival) --- DO IT, you'll truly be sorry if you don't. Check their web site!!
---
Bob Scheinder (mandolin builder)
Hey Rick: Got the cd [Dead on the Scene Revival] the other day...been listening to you guys and you know what: I think you sound really good! I don't say that much about bands. I guess I especially liked the Old & In The Way stuff on there but they are great covers...good job.
---
Randy Davis from Carney, MD
Hi Guys,
Just wanted to say that I thoroughly enjoyed your playing at the Johnny Appleseed Festival at Weber's Farm this past weekend. Also, the 2 CD's that I bought from you are terrific! I first heard you at the Johnny Appleseed Festival a few years back and that was what first got me interested in bluegrass. I look forward to hearing you there every year. Keep up the great work!
---
Dawn Dubois Patti
Dear Satyr Hill Band:
Thanks so much for the great show on Friday night. I was so glad to finally hear you guys in person. I had bought one of your CDs through your web site a few years ago and I loved it! When I saw your newer CD, I bought that too. My husband, who is a dead head and lover of blue grass, was very impressed with both albums. He also had a great time on Friday night.I hope that you guys are having as much fun as we are listening to you.

I hope to see you again soon! Dawn.
---
Jon Berle
Hawk,
I really enjoyed the new CD [Dead On The Scene Revival] - you're right - it doesn't sound live at all - great sound mix on it! You did a great job in the engineering!
---
Linda Lookadoo,Frederick MD's premier Bluegrass promoter says
hi jude.........cactus flats show..amazing!
(The Satyr Hill Band) surpassed my wildest dreams last night. wow, what a show, what a performance! you all more than cut "mustard".
---
Tynan
Great show at Tiffany's! Love the cd!
---
Fritz W. Ermarth
Dear Satyr Hill Band: Some years ago, my wife hauled me to the performance of some now forgotten blue grass outfit at the State Theater in Falls Church, Virginia. You were the warm up band. We'd barely got seated when you all struck up with Shady Grove. I thought I'd died and gone to heaven. I've been playing the guitar since my mother put one in my hands almost sixty years ago. I've been plucking on the banjo for most of those years, mastering a few licks and harmonic combinations. I have a fairly rich repertoire of mostly traditional, folk stuff for friends and family, one of the favorites being Shady Grove. All this just to establish the credibility of my ear, voice, hands, and, hence, testimony: You guys are the best. You have a really spectacular combination of lyricism, imagination, and performing virtuosity. A few weeks ago, my wife and I spent a day at the Homecoming mountain music festival at the Museum of Appalachia just north of Knoxville. Ralph Stanley and his bunch were there, along with many very precocious performing groups and individuals. I wondered why the Satyr Hill Band was not there. Maybe your grass is a bit too new, and not enough blue or old fashioned. But you do the old stuff with the best of them. Anyway, with all these sounds reverberating in my mind, I thought I'd pass on my sentiments. Best regards.
---
Bryan Eshelman
Dear Hawk,
I've gotten a lot of emails today telling me how good the band was. Thanks again for sticking out the rain.
---
Elizabeth E.
Thanks again for playing the party. You guys are terrific. I think you have created some Yankee bluegrass fans! We really enjoyed this music and truly appreciate your flexibility. Tell the rest of the guys thanks again.
---
Amanda Lee of Alexandria, VA USA
Satyr Hill rocked! tonight!
Keith H. ... well you really shining amongst the best Banjo pickers in this Region and you're in a better band now! ! ! Satyr Hill has such sound energy!
I really believe Satyr Hill is DC's evolution of New Grass. I just wish they played near to home more often as I don't get to hear enough! of Satyr Hill except on the CD player.