Judd "Hawk" Hawkins: Fiddle, Vocals
Email the Hawk
Hawk has been on the bluegrass scene in and around Baltimore since the early 1970s. His early experience in bands came when he was invited to join "Strings and Things," a local folk group that played the college circuit. His attraction to a banjo and close harmony singing led him to help form a new bluegrass band called Windy Ridge (the name of the street were he lived).

He worked at the famous Cub Hill Inn every Thursday night for seven years honing his skills. He was asked to join another group, Grass on the Rocks, in the early 1980s. Through attrition, Hawk remained with this group long enough to become its leader. The group decided to change its name to accommodate the new wide open approach to bluegrass music. The Satyr Hill Band was born doing a two year gig in the Satyr Hill Shopping Center.

Hawk's early training was classical violin (due to the pressure from dear mom). He also was in the boys choir of the Shrine of the Little Flower parish in Baltimore under the tutelage of a fine but stern Rev. Fredrerick H. Duke (The choir was considered the best of its kind in the city). Hawk attributes his musical discipline and keen ear for harmony to this experience.

Later, Rock and Roll and Rockabilly became his musical interests and helped to broaden his approach to bluegrass music with the band. His favorite bands have been: New Grass Revival, Seldom Scene, Country Gazzette and Boone Creek. He feels his fiddle style has been inspired by Vassar Clements, Byron Berline, Stuart Duncan, Kenny Baker, Allison Krause and Sam Bush.

The Satyr Hill Band says Hawk works them hard, but it shows when they perform. The group is commonly referred to as "extremely tight."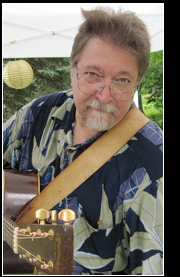 Steve Sadler: Guitar, Vocals
Back in the good 'ole days (the 70's and 80's) Steve played with several local bluegrass groups including Hickory Hollow and Carter Country. He joined Grass On The Rocks during a two year stint they were doing in the SATYR HILL shopping center. The band, Steve Sadler, Jim Bienemann,"Judd Hawkins" and young Ned Lubereki were interested in the many diverse styles of grass that were evolving at the time. To accommodate this, a name change seemed inevitable, and soon they became the "The Satyr Hill Band'. Steve enjoyed playing with the band for about 5 years before he took time off from playing in order to build his home. Afterward he had the opportunity to do another stint with the band before deciding later on in the 90's to further explore his passion for the electric blues guitar. Throughout the 90's and into the new millennium Steve played with several Blues and Rock bands, honing his skills with influences by people like Stevie Ray Vaughn, Eric Clapton and Albert King. During this period while in the background but never far from his heart, his trusty Martin was always within reach, a tried and true friend that carried him through most anything that life threw at him. Because of this love for his instrument and the music he still loves to play, it carried him back into the bluegrass world, renewing old and building new relationships with the wonderful people that play and support this cultural gem. It's with great satisfaction that he has rekindled yet another old friendship and (as a charter member, ed.note), is able to lend his talents to the band that he once helped to found.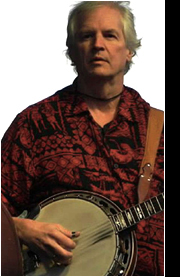 Mike Munford: Banjo, Vocals
The son of a physician father and a museum curator mother, I grew up hearing my parents' classical and jazz recordings and my older brother's rock music. The change came in 1973 when another neighborhood teenager played me a recording of Foggy Mountain Breakdown. "It nailed me right to the floor." I said, 'I've got to do that.'" While I was fumbling with the three-finger basics that my friend had shown me, the Baltimore Sun newspaper published an article about the region's bluegrass scene. That led me to the Gettysburg Bluegrass Festival, where I saw J.D. Crowe with Tony and Larry Rice), the Seldom Scene, Jimmy Martin, and the New Grass Revival.There I saw Bluegrass Unlimited magazine. My first issue dropping through the mail slot was like being on a desert island, and the bottle with a message comes up on the shore. and then the Banjo Newsletter ("How fast did I get to the phone to
make that call? A magazine on banjo?!?").

J.D. Crowe has probably had more of a direct influence on my playing than Earl Scruggs, mostly because I was able to see and hear him live throughout the mid to late '70s.The first time I heard Bela Fleck, he was jamming in the parking lot at the Indian Springs festival in '77. He had such a new creative approach, mostly melodic with some single-string type leads. Bill Monroe and the Bluegrass Boys to The New Grass Revival, It's all great to play for the love of this music.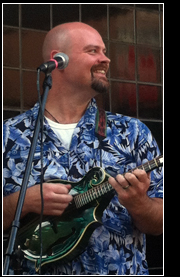 Charles Roe: Mandolin, Vocals
At the age of 12, Charles started to study guitar, and a year later piano. He studied classical guitar formally, but was drawn to folk and rock music on his own. His father played banjo, which he says, "of course I would never pick one up, or develop an interest in bluegrass music". Charles got very serious about music after hearing Joe Satriani's Surfing with the Alien. and started teaching guitar at the age of 17. He taught at a local music store where he met a some great musicians who influenced his musical study and explorations. He got into jazz, jazz fusion, blues, and heavier forms of rock & roll. According to Charles, Joe Satriani's influence moved him heavily into music theory. He eventually studied theory, composition, and ear training with Larry Hoffman. Around 2001, he visited The Appalachian Bluegrass Shoppe in Catonsville MD with a friend to try out some guitars. While there, he inquired about teaching and was given a job the next week. In the process of teaching guitar, he rediscovered bluegrass music and the wonderful sound of the mandolin. To Charles, after the guitar, playing the mandolin was like finding a second voice. Soon he was teaching mandolin at The Shoppe as well. Charles has played for many bands in the Baltimore area and now has found The Satyr Hill Band has allowed him to show his broad background in musical styles.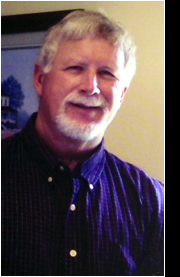 Jim Thomas: Bass, Vocals
Jim Thomas has been playing the bass since 1964. He thanks Mr John Streett for his first bass lessons. (John must have seen a budding solid player in young Jim). During the 70s Jim worked on two albums for Rounder Records (Getting on Rounder at that time was considered the ultimate in folk and bluegrass music). There, he recorded 'Pickin' Around the Cook Stove' (0040) and 'Al Jones & Frank Necessary and the Spruce Mt Boys' (0050). Through the years Jim has worked with many bands around the Baltimore and Southern Pennsylvania areas. They include Charley Moore, Al Jones with Frank Necessary, Walter Hensley and Foggy Hollow. Jim lists Jerry Mc Cory, Terry Smith, and Marshall Wilburn as his favorite bassists in the Bluegrass world. He is now lending his talents to The Satyr Hill Band, noting that he likes their selection of musical material and their unique way of arranging it. Jim handily aids in this process with his rock solid bass foundation to build on.The Band also really appreciates his ability to add just the right amount of "trimmings" to spice it up. Jim helps in the vocal department as well with some lead and harmony work. His dry sense of humor on just about any subject keeps them all smiling. Jim lives in Glen Rock, PA.